How To Identify Fake Job Calls | Beware of Fake Call For Interview Hiring
How To Identify Fake Job Calls, A short experience on fake call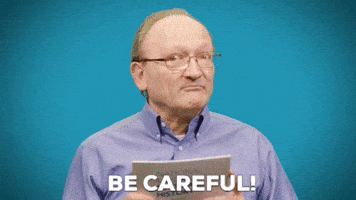 My story near about 2, 3 days I applied my CV on freshersworld.com as a fresher for 2-3 posts. The next day I receive one call that I have been shortlisted from 2000 candidates in HCL. I was very happy getting shortlisted by the very first application for the job of my life.
I answered that call and start talking to that Employee, as She introduced herself, here I notice one thing I had applied from freshersworld.com but I got a call from Naukri.com. Which I never applied to.
I have no idea how these things happen, So I continued talking. The employee said," Congrats you have been shortlisted from 2000 candidates for HCL, If you wish to continue to say "Yes", I accepted and said yes". Then she introduced a salary structure "In 45 days training 20,000. On joining around 25,000 to 30,000". I was like thank god!!
But lastly, she said to register your seat you have to pay 1800/- Rs as a Security deposit. I became ready to pay that amount. But I had to confirm that, really should pay that amount So I called Cybertecz admin. I explained only a bit of this call incident, He said did they ask for money, I said. He said beware none of the MNC company ask for Security deposit and all.
For more confirmation, I went to the HCL official page. I found a page fake offer letter (For more information and confirmation I am attaching a snap and link for you to confirm)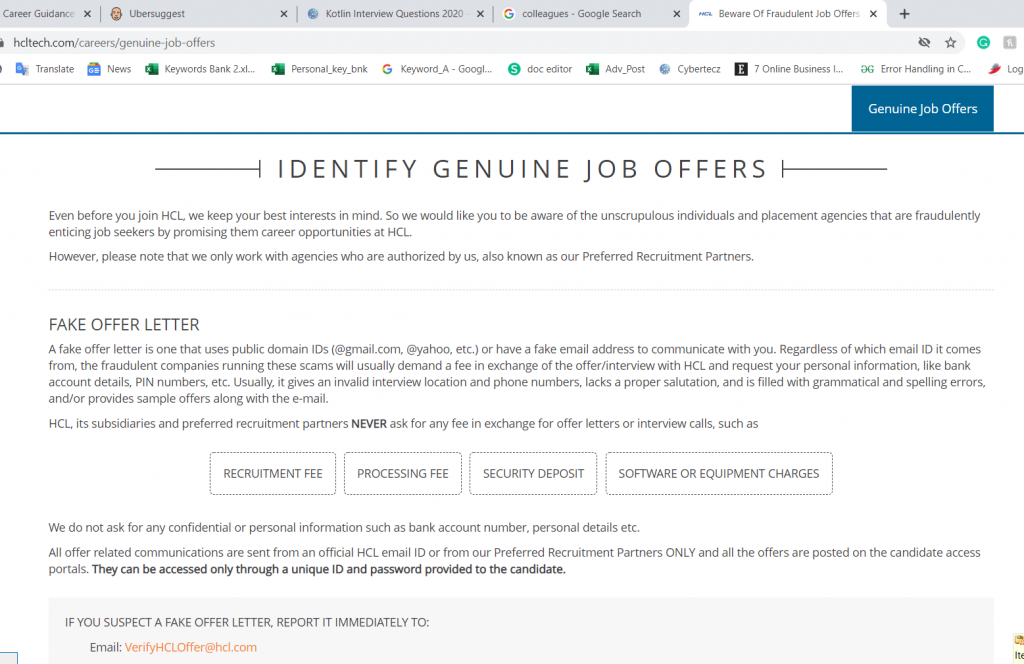 Later I check another company's page I found the same. So I confirmed that that was a fake call
After a moment when I don't pay that amount She again called are you not willing to pay, start your career and all? As I ask is this a fake interview call she said your resume is blocked for 3 years. But why only I just don't pay them 1800/- rs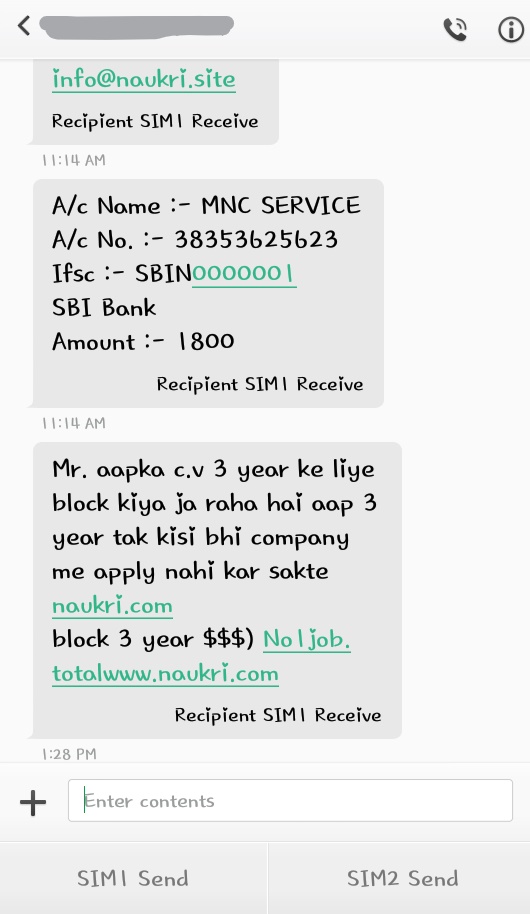 Share this fake call for an Interview article with a colleague, family member before they get into such a trap.
Hope this is Useful For How To Identify Fake Job Calls
So Overall looking for the solution, https://jobs.cybertecz.in helps you to overcome all the above motioned problems.
The interesting fact about https://jobs.cybertecz.in  is that it does not ask for any logins and registrations, on the other hand, other sites do. We always keep transparency between us, whenever you search jobs on our site we directly redirect you to the Company's official site. We just ask to join the Telegram group to remain update whenever we post a new job opportunity and solutions. So Join Our Telegram Channel and stay tuned
Check out the Latest Off Campus Jobs Updates: Click here
If You Want To Get More Daily Such Jobs Updates, Career Advice Then Join the Telegram Group From Given Link And Never Miss Update.
Join Telegram Group of Daily Jobs Updates for 2010-2021 Batch: Click Here
Why You're Not Getting Response From Recruiter?: Click here
How To Get a Job Easily: Professional Advice For Job Seekers: Click here
Cognizant Latest News: Up To 20K+ Employees Will Be Hired: Click here
COVID-19 Live Tracker India & Coronavirus Live Update: Click here
Why Remove China Apps took down from Play store?: Click here
Feel Like Demotivated? Check Out our Motivation For You: Click here
List of Best Sites To Watch Free Movies Online in 2020: Click here
5 Proven Tips For How To Look Beautiful and Attractive: Click here