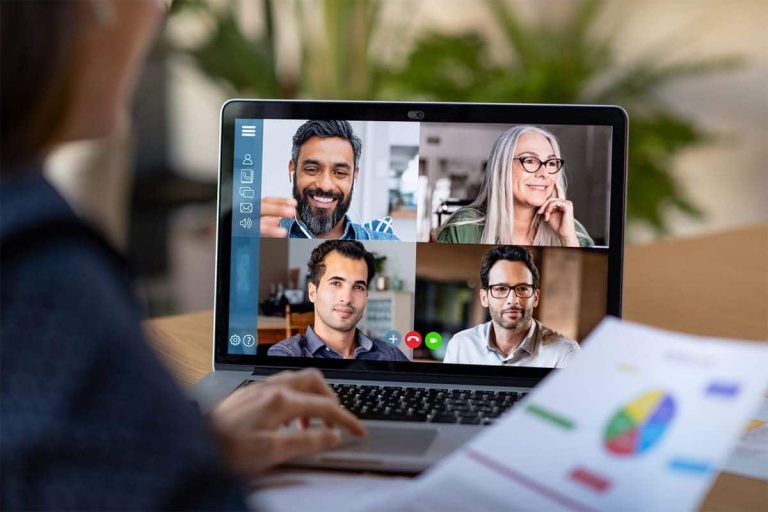 Top 10 Highest Paying IT Jobs In 2022 | Best Careers for 2021 and Beyond | Jobs Of The Future 2025 | High-paying Jobs In Demand For The Future | Jobs That Will Be In Demand In The Next 10 Years | Best Careers For 2020 And Beyond | Best Careers For The Next Ten Years | Best Jobs For The Next 10 Years | Future Jobs In Demand 2030 | High Demand Jobs In The Next 10 Years
You have hustled hard throughout your formal education. And you need a job that justifies those years of burning midnight oil.
Here we bring the list of the top 10 highest paying IT jobs in 2021.
These jobs are ranked not just on the highest salary but on Average Salary, Salary range, and Job openings
10. Full Stack Developer
To become a full stack Developer you require certain skills starting with the basics of Web development, API development, and Database Technology apart from these you need hands-on experience with technology's like React js, Angular Js, Node Js, and MongoDB.
For Starters companies such as Wipro, IBM, Infosys, Tech Mahindra, Tata and Cognizant are all hiring full stack developers with an average salary mentioned below.
Average Salary (depending on location and expertise)
US- 112,000 USD
India- 9,00,000 INR
9. DevOps Engineer
DevOps Engineer introduces the team to different tools, technologies, methodologies and practices throughout the software development lifecycle i.e coding, deploying, maintaining and updating the app in an organization.
To become a DevOps Engineer you need certain skills and place definitely proficiency in Coding and Scripting is one of them. Apart from these, you need to know tools such as Docker, Jenkins, Git, Kubernetes and Puppet. A key skill to have is also having the knowledge of OS such as UNIX and Linux.
Top Companies such as SAP, McAfee, and ORACLE are hiring DevOps engineer
Average Salary (depending on location and expertise)
US- 114,000 USD
India- 21,00,000 INR
8. Data Scientist
Data Scientist allows the Companies smarter business decisions every day. It's no surprise, Companies rely on Data scientists and expertise to figure out trends and patterns in the market and convey crucial business insight to their client tell. This is why Data Scientist plays a prevailing role in any company.
To become a Data Scientist you need to have certain skills starting with a strong grasp on static analysis as well as a command of programming languages such as Python, R, and SQL. Apart from that you also need Database technologies and not forget a strong business acumen and data insight. Companies such as Musigma, VISA, NETFLIX, and Google
Average Salary (depending on location and expertise)
US- 133,000 USD
India- 18,21,000 INR
7. Market Intelligence Analyst:
The consumer marketplace is ever-growing and evolving. As businesses try to keep up and engage their customer. They try to look into market research and form, informed decisions.
Identify and collect appropriate customer, competitor, market, and economic, financial and/or operational data. Perform financial, statistical, and qualitative data analysis of markets and competitors. Translate data into executable and effective market and intelligence reports.
SEO, pay per click marketing, content marketing, email and mobile marketing, conversion optimism and Web analytics. Companies such as Etsy, eBay, Walmart and Amazon are ready to pay.
Average Salary (depending on location and expertise)
US- 136,000 USD
India- 13,10,000 INR
6. IT program manager
IT program manager is a strategic project management professional whose job is to oversee and coordinate all the technical aspects of a project. Think of a program manager as an architect who sketches a blueprint.
Companies like Google, Standard Chartered and Accenture
Average Salary (depending on location and expertise)
US- 136,000 USD
India- 13,10,000 INR
5. Software architect
A software architect is a software development expert who makes high-level design choices and tries to enforce technical standards, including software coding standards, tools, and platforms. Companies such as NVidia, Dell, Intel, Microsoft and JPMorgan are paying
Average Salary (depending on location and expertise)
US- 139,000 USD
India- 21,10,000 INR
4. Network Security Engineer
Network security is well-defined as the method of safeguarding a computer network infrastructure against network interruption. As security pressures become more and more refined, the necessity for businesses to adjust has become crucial. The establishments required to know the risks that are out there and should devise robust safety ways to manage risk.
Network security engineers are responsible for the provisioning, deployment, configuration, and administration of many different pieces of network and security-related hardware and software.
Required skills are Data and network security, Operating system apart from this you need to understand risk management and hands-on experience on testing and inception tools.
Companies such as Fire eye, hacker one, IBM and Cisco are ready to pay
Average Salary (depending on location and expertise)
US- 143,000 USD
India- 26,00,000 INR
3. Data Engineer
Data engineering is also a broad field, but any individual data engineer doesn't need to know the whole spectrum of skills. In this section, we'll sketch the broad outlines of data engineering, then walk through more specific descriptions that illustrate specific data engineering roles.
A data engineer transforms data into a useful format for analysis. Imagine that you're a data engineer working on a simple competitor to Uber called Rebu.
Companies such as McAfee, Walmart and Ernst and young ready to pay
Average Salary (depending on location and expertise)
US- 144,000 USD
India- 16,00,000 INR
2. Cloud Architect
A cloud architect is an IT professional who is responsible for overseeing a company's cloud computing strategy. This includes cloud adoption plans, cloud application design, and cloud management and monitoring. Cloud architects oversee application architecture and deployment in cloud environments — including public cloud, private cloud and hybrid cloud. Additionally, cloud architects act as consultants to their organization and need to stay up-to-date on the latest trends and issues.
83 percent of organizations will have a cloud architect, which makes now a good time to search for a cloud architect career. By 2020, Gartner says spending on IaaS will equate to 39 percent of total spending on data center systems, with spending on cloud software growing as well.
Companies such as Google, Amazon, Microsoft and IBM ready to pay
Average Salary (depending on location and expertise)
US- 155,000 USD
India- 16,00,000 INR
1. Al-ML Engineer
Machine learning engineers feed data into models defined by data scientists. They're also responsible for taking theoretical data science models and helping scale them out to production-level models that can handle terabytes of real-time data.
According to a report from job site Indeed, machine learning engineer is the best job of 2019 due to growing demand and high salaries. The career boasts a current average salary of $146,085 with a growth rate of 344 percent last year. Tech-related jobs, in general, continue to be winners.
More and more initiatives allow SMEs to use artificial intelligence without the need for programmers. Giants like Baidu and Google, as well as smaller companies like Lobe, are presenting their products.
Average Salary (depending on location and expertise)
US- 171,000 USD
India- 20,00,000 INR
Check out Latest High Paying Jobs: Click here
Join Telegram Group of Daily Jobs Updates for 2010-2023 Batch: Click Here
If You Want To Get More Daily Such Jobs Updates, Career Advice Then Join the Telegram Group From Above Link And Never Miss Update.
Wipro Elite NLTH 2021 Registration has been Started: Click here
Accenture Hiring Freshers of Package 4.5 LPA Across India: Click here
Why You're Not Getting Response From Recruiter?: Click here
Top 5 High Salary Jobs in India IT Sector 2020: Click here
How To Get a Job Easily: Professional Advice For Job Seekers: Click here
A Leadership Guide For How To Win Hearts and Minds: Click here
COVID-19 Live Tracker India & Coronavirus Live Update: Click here
Career Tips for Freshers: Top 7 Hacks To Land Your Target Job: Click here
Top 5 Best Indian Car Launches In December ahead: Click here
Feel Like Demotivated? Check Out our Motivation For You: Click here
Top 5 Best Mobile Tracking App in 2021 For Mobile & PC: Click here
5 Proven Tips For How To Look Beautiful and Attractive: Click here
Home Workouts During The Lockdown For Fitness Freaks: Click here